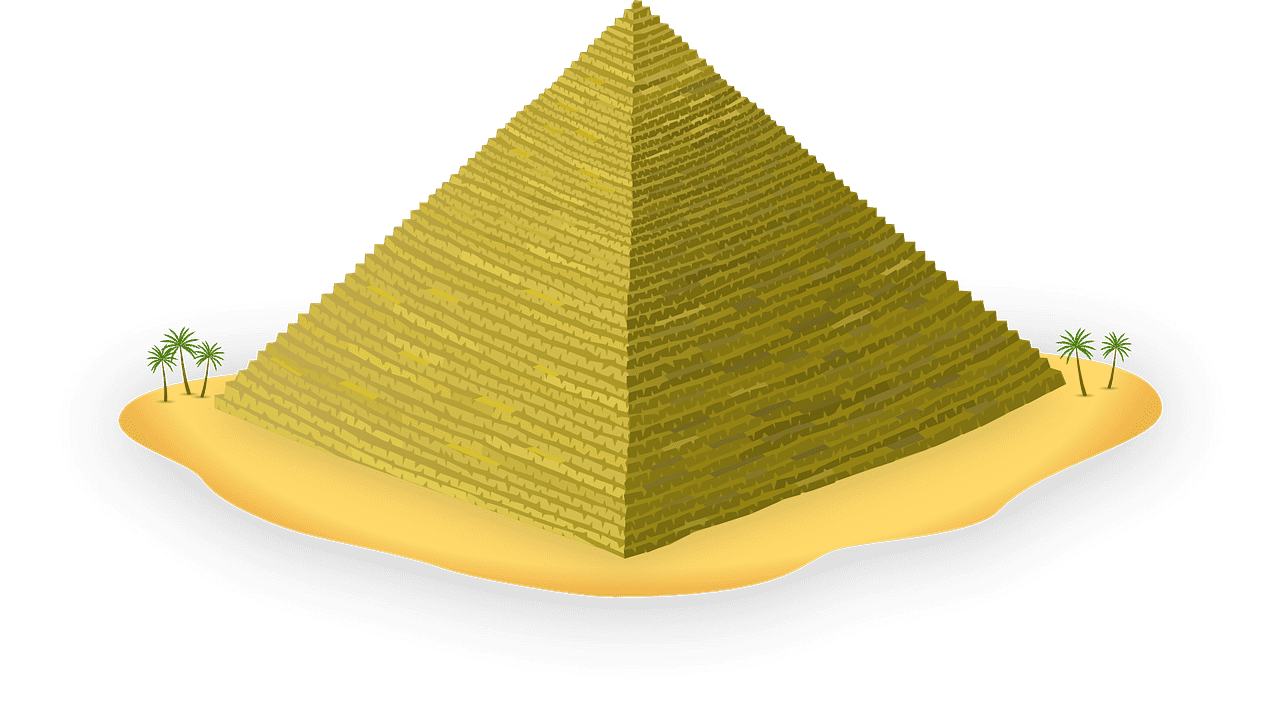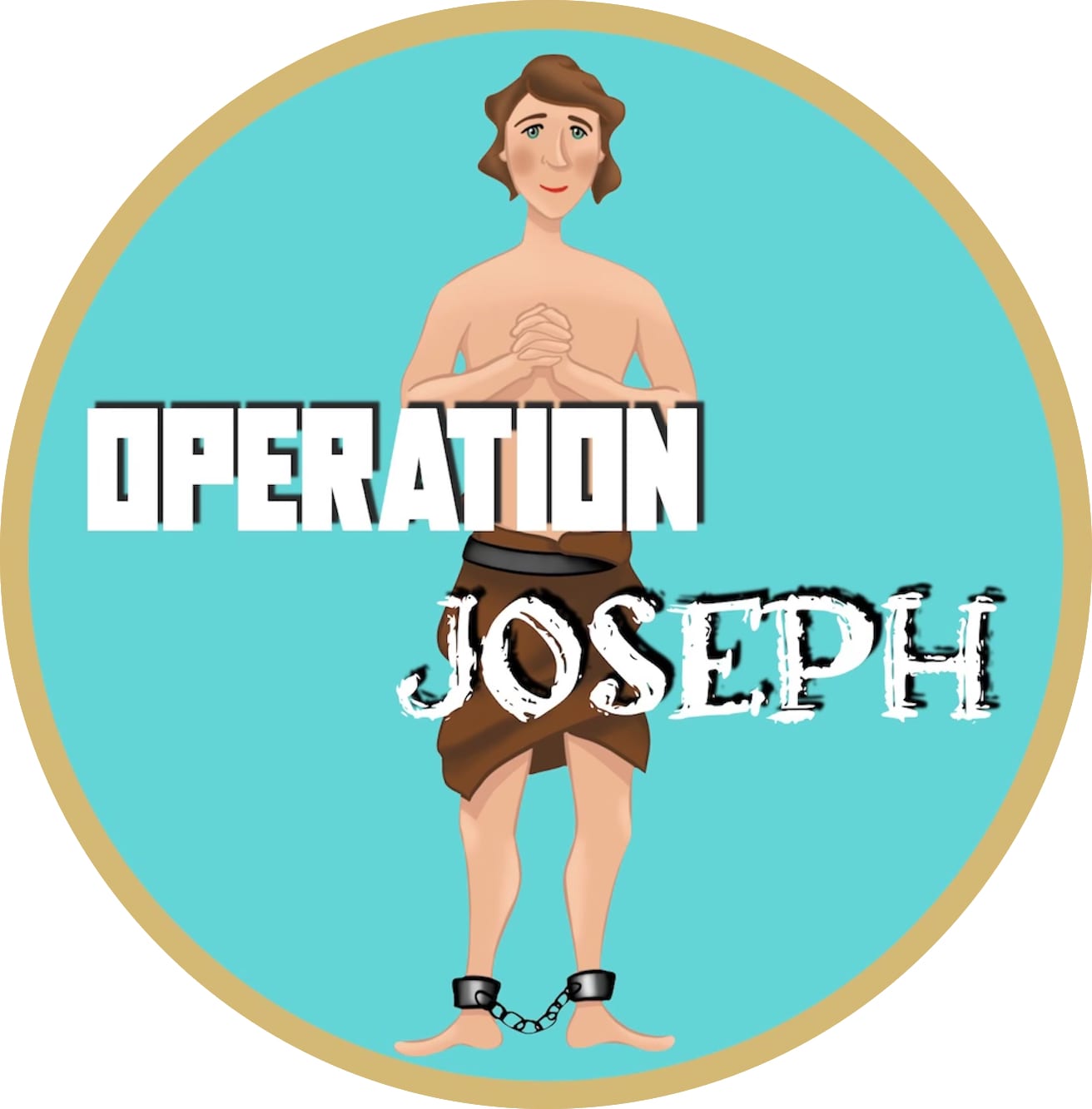 God's Word has the answer to every problem we face, not only in our lives, but also in the lives of others. Did you know millions of people across the world are being held in slavery? Would you like to join us in studying the Bible and praying for praying for these people to be free? The Operation Joseph study and prayer guide takes us through the the story of Joseph in Genesis and guides us in prayer for those in great need in our lifetime. As we learn about how God redeems Joseph's life after being sold into slavery, let us pray together for those around the world who are being held in modern slavery today.
Watch these special prayer guide videos to help you pray through the life of Joseph for those who have been or are being held in slavery in our lifetime and in our countries.
Operation Joseph Bible Study - Part 1
Operation Joseph Bible Study - Part 2
Operation Joseph Bible Study - Part 3
Operation Joseph Bible Study - Part 4
Operation Joseph Bible Study - Part 5
Click on the icons above to download/print the relevant Bible study for your child/student.
There are four different Bible studies for various age levels. These levels are general guidelines. If parents/teachers would like to choose the level of Bible study above or below the guidelines given below, please choose whatever is best for your child/student.
Age Group 1: Pre-readers (colouring sheet)
Age Group 2: New readers - 8 years (may need help reading the Scripture passages)
Age Group 3: 9-11 years
Age Group 4: 12 and over (teens)
If your child/student would like to complete the 3-part Bible study for a reward, send in their answers to prayerpioneer@gmail.com. You can email a photo of a printed version with the answers filled in or a list of the questions answered.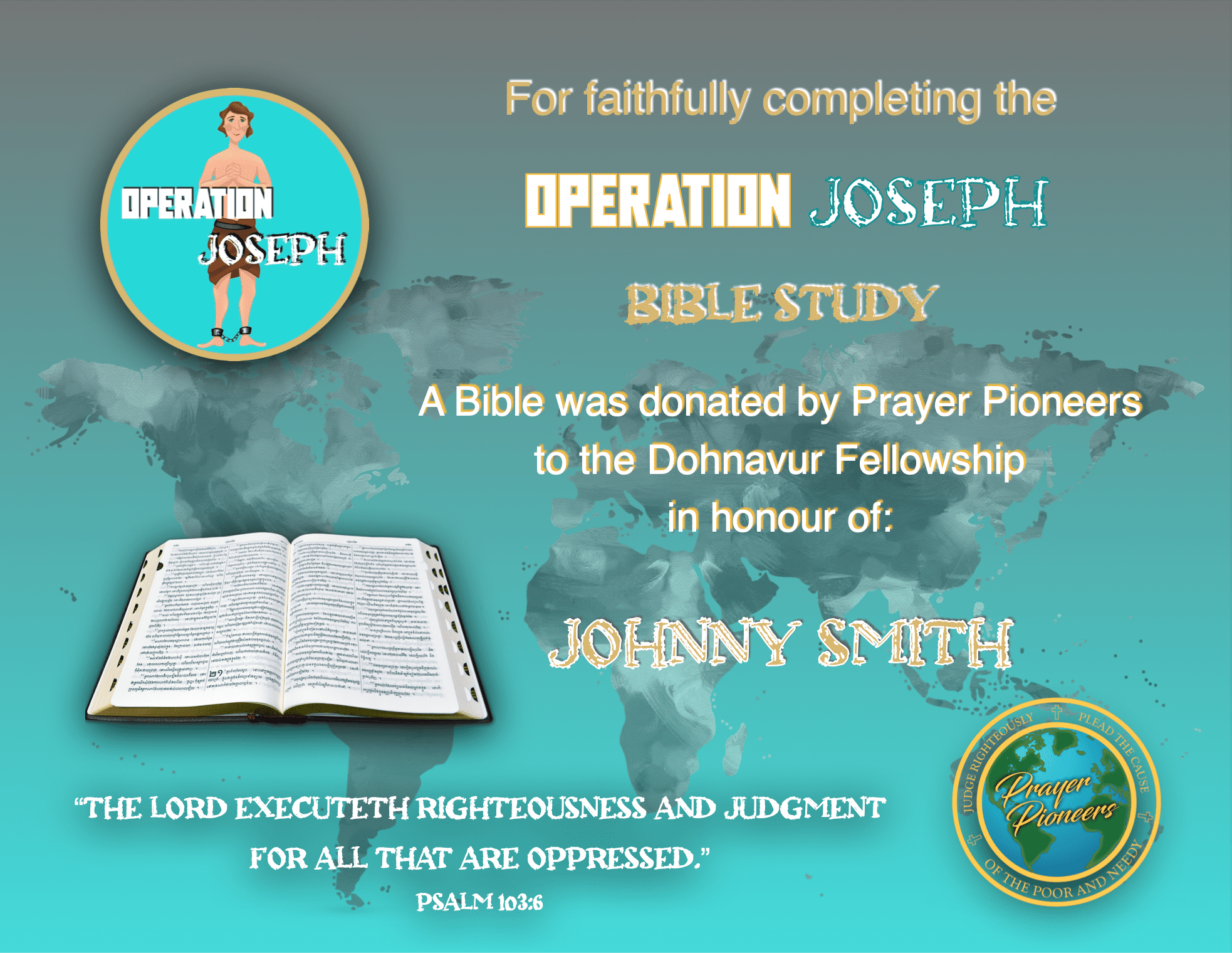 For all those who complete the 5-part Bible study on the life of Joseph, Prayer Pioneers will donate a Bible to the Dohnavur Fellowship in South Asia on their behalf. Each child will also receive their own Prayer Pioneers world scratch map to help them pray for children around the world!